The Runestone Styles
June 16, 2021
In the same series:
The Runestone Styles
The Styles
The Stones
Introduction
Please note: This series of articles is a work in progress.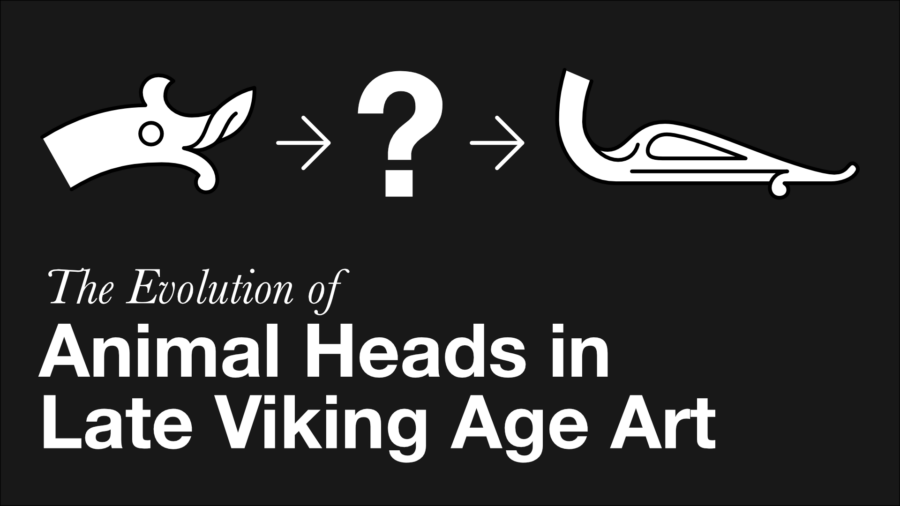 In the video above you'll get a introduction to the development of animal heads in Late Viking age art and how their features change over time, from the Jelling style to the Urnes style.
The development of the features is documented on the many runestones and on them we can trace how the characteristics of the art evolved from Late Mammen style to Late Urnes style.
The development can be categorised into five stylistic groups or stylistic periods, called Pr1 to Pr5.
Stylistic Groups
RAK — Unornamentet runestones
Parametres of Identification
Overall impression
Head
Layout

Additional serpents
Union Knot
Cross
Sources
Danske Runeindskrifter, Nationalmuseet in collaboration with Nordisk Forskningsinstitut
Københavns Universitet, runer.ku.dk
Gräslund, Anne-Sofie, 2006. 'Dating the Swedish Viking-Age rune stones on stylistic grounds'. Runes and their Secrets – Studies in runology.
The Scandinavian Runic-text Data Base, Uppsala Universitet, nordiska.uu.se
Sveriges runinskrifter,  Riksantikvarieämbetet, raa.se