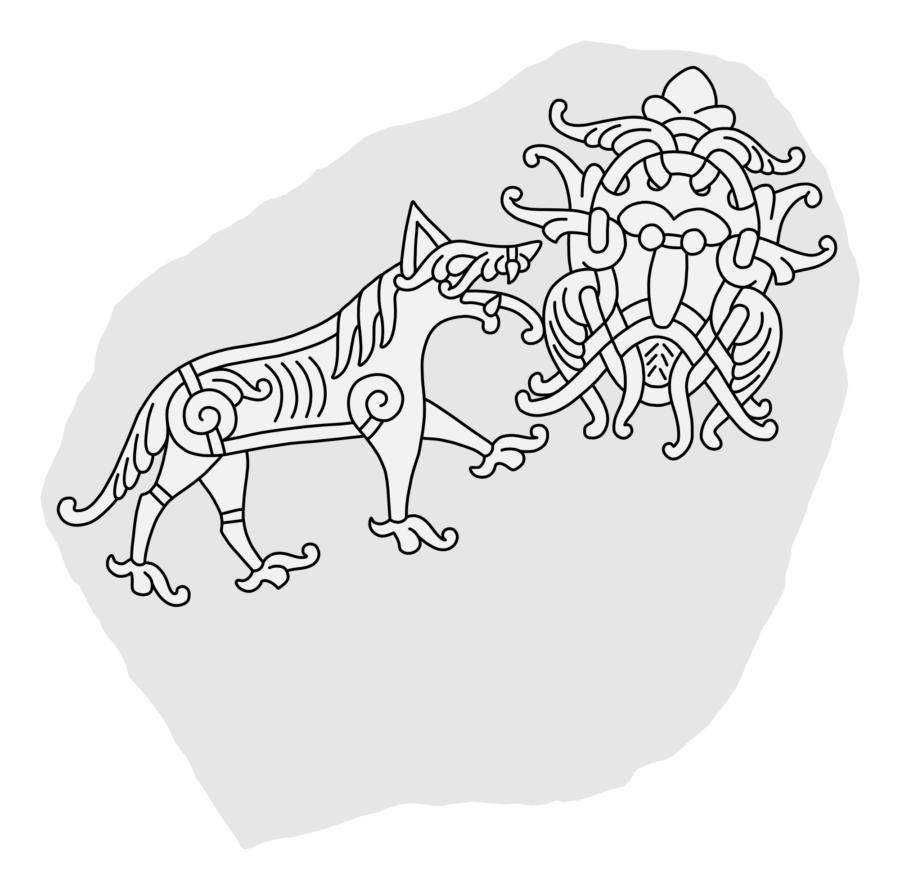 DR 286
July 15, 2021
The carvings of the stone are in the runestone style Pr 1 (c. 1010-1040) pertaining to the Ringerike style.
The inscription is not signed.
The granite stone is c. 1,48 m tall and 89 m wide.
Notes
DR 286 was part of the Hunnestad Monument raised by a prominent family of the Gussnava area near Ystad.
Full description of the Hunnestad Monument
The stone is now lost but was documented by Ole Worm during the 1630s, a century before it, unfortunately, disappeared when the Hunnestad Monument was destroyed by Eric Ruuth of the nearby Marsvinsholm when the estate was undergoing sweeping modernisation.
The 'Great Beast' and 'Mask' are common motifs typical for the Ringerike style and well known from several Scandinavian runestones and other artefacts. So with the help of Worm's illustration of the stone in 'Monumenta Danica' from 1643, I have attempted to reconstruct the entirety of DR 286.
———
Hunnestad, Skåne, Sweden (now lost).
DR 286