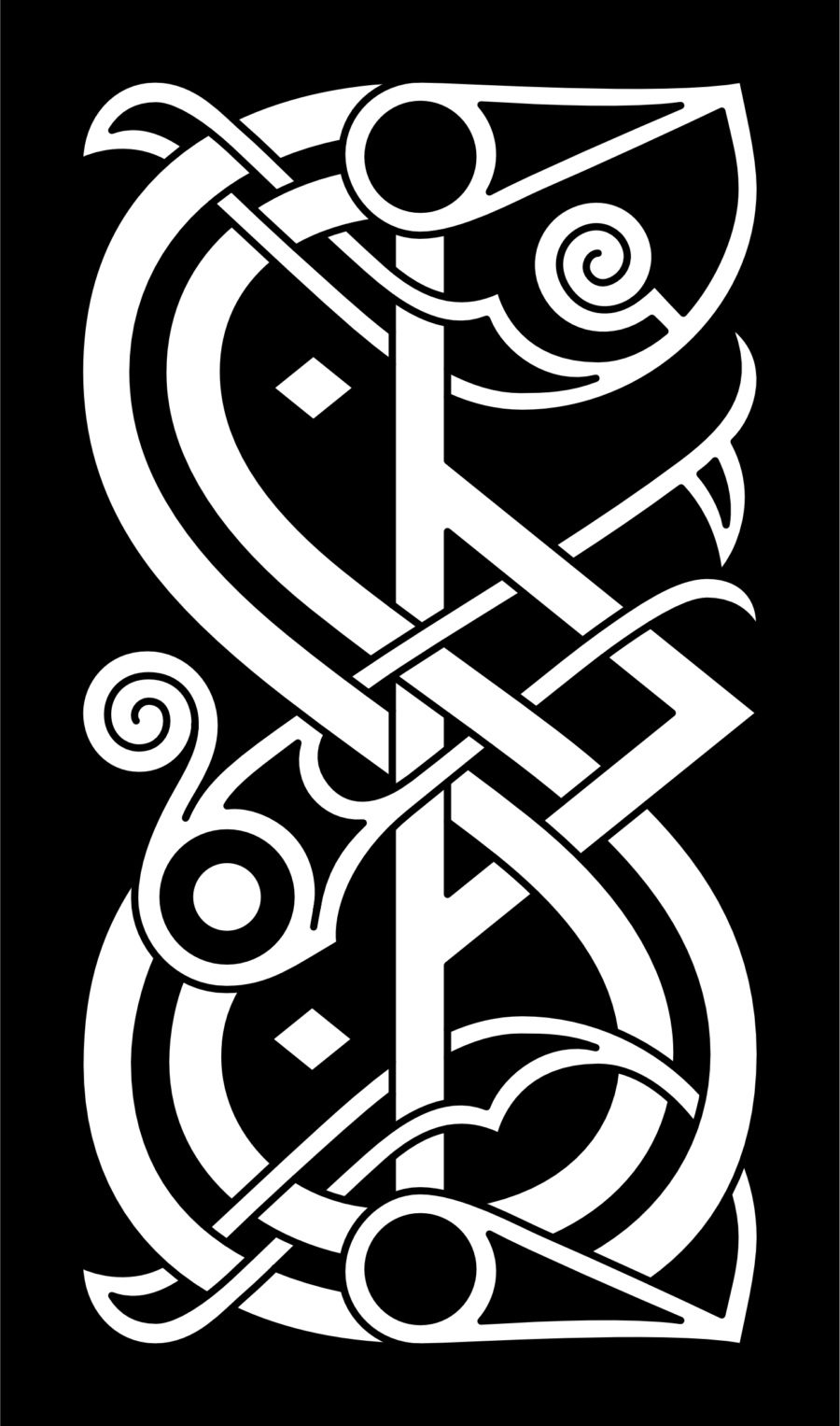 #RuneChallenge Elder Futhark ᚦ
April 16, 2020
This weeks illustration is part II of my entry in the #RuneChallenge initiated by Sean Parry of @sacred_knot_tattoo on Instagram.
If you don't already know, the prompt is basically that you do some kind of rendition of a rune with some added ornamentation and post it on Instagram and tag it #runechallenge. I hope you'll join me and create a rune of your own and share it if you haven't already.
The thurs rune is present in both the Elder Futhark (c.100-800) and the Younger Futhark (c. 700-1100). So I did a version for each of the two versions of the runic alphabet.
The ornamentation of the ᚦ rune, Þurisaz, this week is inspired by Style II/C (c. 600-700) which was popular during the Germanic Iron Age when the Elder Futhark was in use.