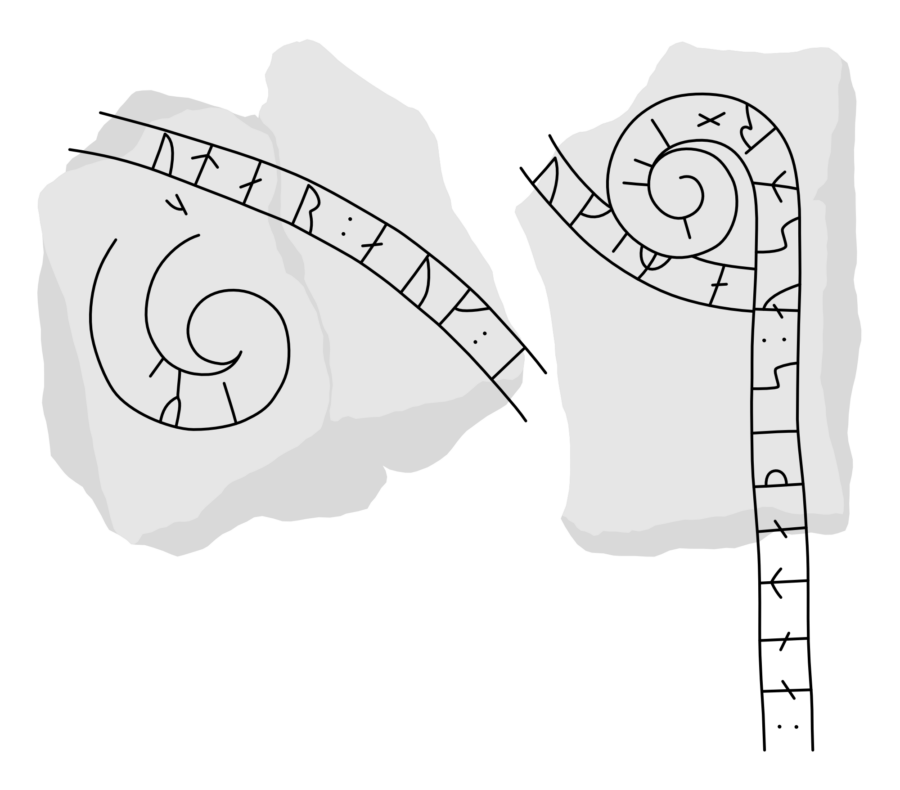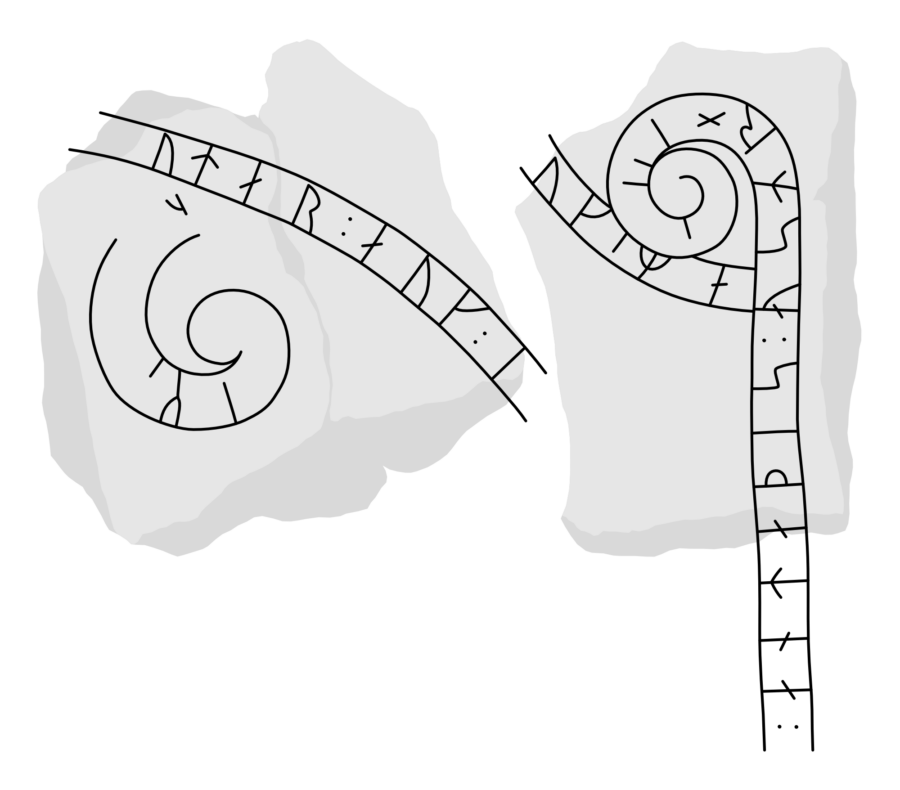 Runestone Sö 216
March 6, 2023
The carvings of the stone pertain to the group of unornamented runestones known as RAK (c. 980?-1015), contemporary with the early Ringerike style.
The inscription is not signed.
The size is unknown.
Runic inscription
The rune text begins at the head/tail end of the animal.
Runes
[ᚢᛏᛅᚱ ᛬ ᛅᚢᚴ ᛬ -… … [ᛅᚾᛏᛅ]ᚦᛁᛋ ᛬ ᛅ=ᚢᛋᛏᚱ ×… …ᚢᚴ-ᛘᛅ]
Transliteration
[(u)tar : auk : -… … …þis : a=ustr × …uk-ma]
Old Norse
Ottarr ok … … [ænda]ðis austr …
English
Óttarr and … … met his end in the east …
Notes
The stone was found c. 1850 and broken into several pieces. The inscription was discovered afterwards, and a couple of the pieces were recorded before being used as building blocks.
———
Aska, Södermanland, Sweden (now lost)
Sö 216