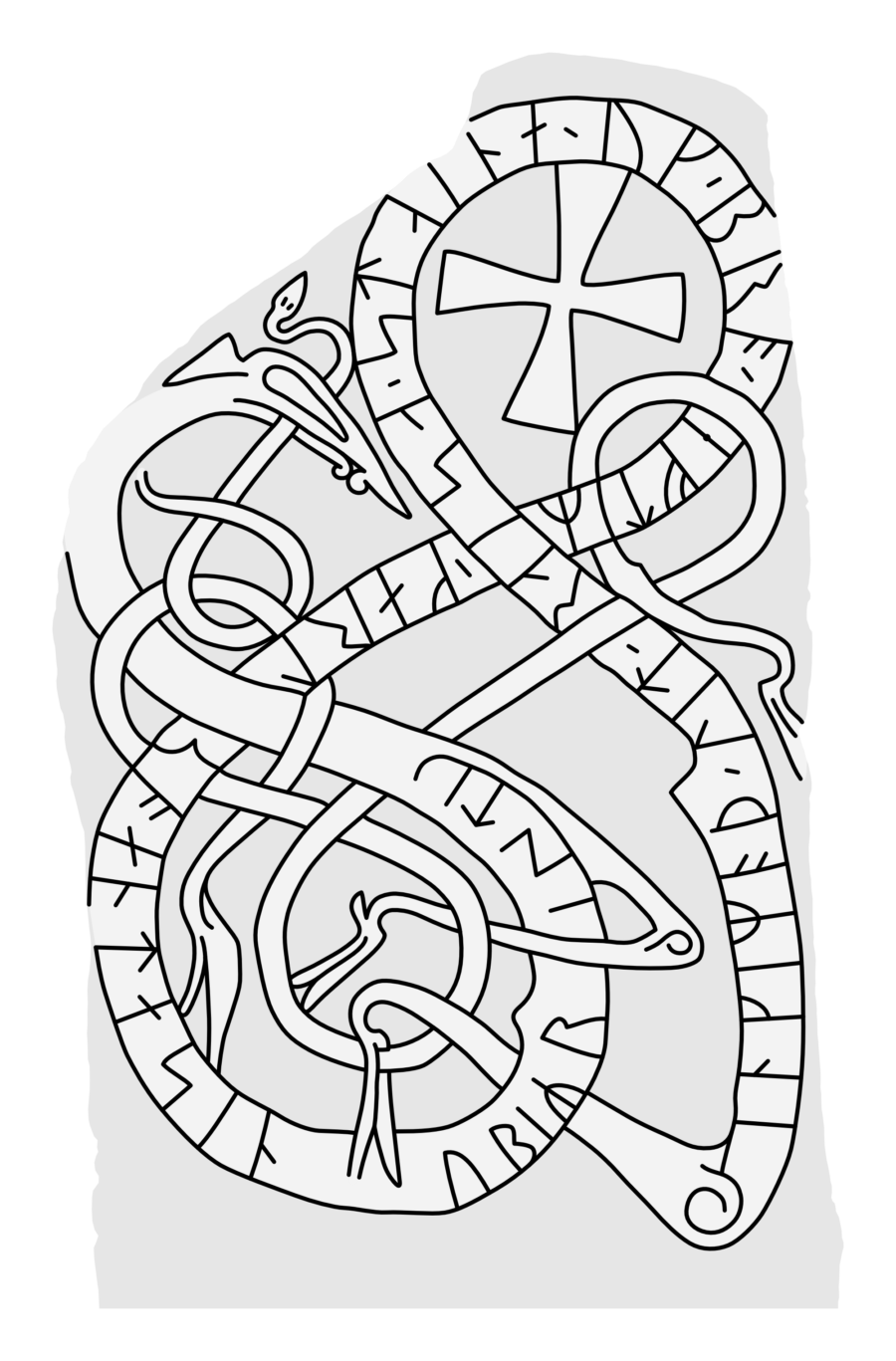 Runestone U 36
June 13, 2019
The carvings of the stone are in the runestone style Pr 4 (c. 1070-1100) pertaining to the Urnes style.
The inscription is signed by the runemaster Øpir.
The granite stone is c. 1,40 m tall and 0,82 m wide.
Runic inscription
The rune text starts at the tail end of the animal.
Runes
ᛁᚿᚴᛁᛘᚭᚦ ' ᛚᛁᛏ ' ᚱᛆᛁᛋᛆ ' ᛋᛏᛆᛁᚿᛅ ' ᚢᚴ ' ᛒᚱᚭ ' ᚽᚠᛏᛁᛦ ' ᚴᛅᚱᛚ ᛒᚭᛅᚿᛏᛅ ᛋᛁᚿ ᚢᛒᛁᛦ ᚱᛁᛋᛏᛁ
Transliteration
inkimoþ ' lit ' raisa ' staina ' uk ' bro ' eftiʀ ' karl boanta sin ybiʀ risti
Old Norse
Ingimoð let ræisa stæina ok bro æftiR Karl, boanda sinn. ØpiR risti.
English
Ingimóð had the stones raised and (made the) bridge in memory of Karl, her husbandman. Œpir carved.
———
Svartsjö djurgård, Uppland, Sweden
U 36