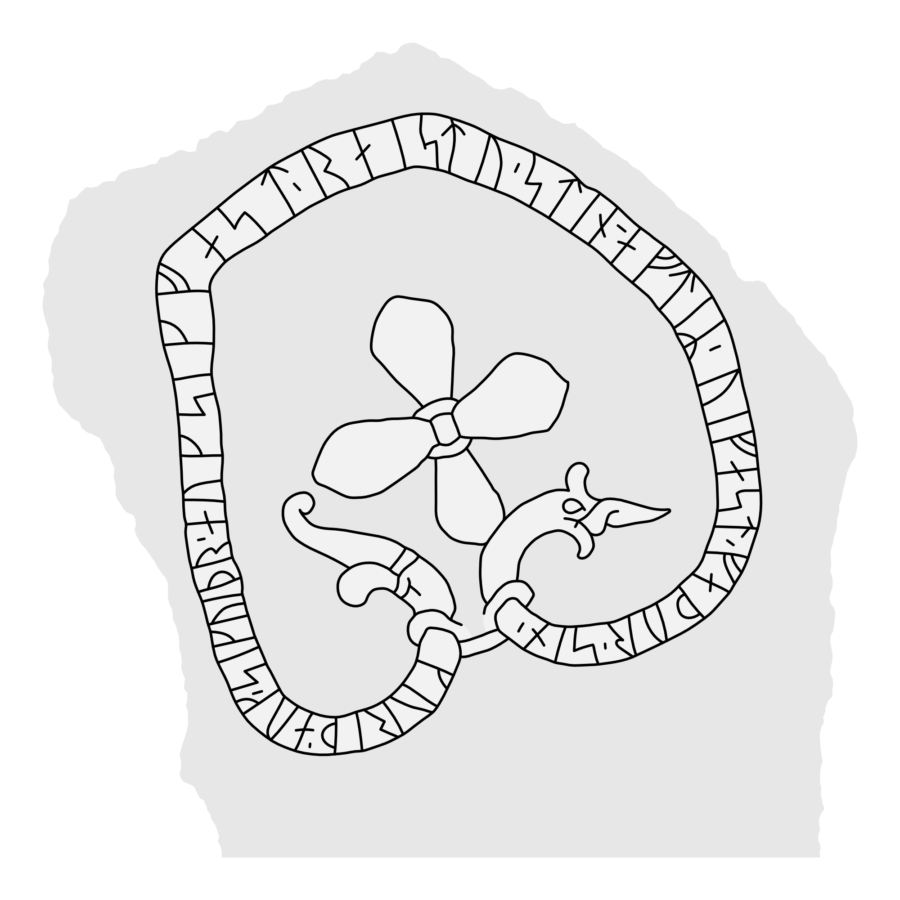 Runestone U 623
September 12, 2019
The carvings of the stone are in the runestone style Pr 2 (c. 1020-1050) pertaining to the Ringerike style.
The inscription is not signed.
The granite stone is c. 1,35 m tall and 1,37 m wide. The inscription is c. 1,04 m tall and 0,94 m wide.
Runic inscription
The rune text begins at the tail end of the animal.
Runes
ᚴᚢᚱᛁᚦ ' ᛅᚢᚴ ' ᛋᛁᚴᚢᛁᚦᚱ ' ᛅᚢᚴ ᛋᛁᚴᚠᛅᛋᛏ ' ᚱᛅᛁᛋᛏᚢ ' ᛋᛏᛁᚾ ' ᛅᚠᛏᛁᛦ ' ᚢᛁᚠᛅᛋᛏ ' ᚠᛅᚦᚢᚱ ' ᛋᛁᚾ '
Transliteration
kuriþ ' auk ' sikuiþr ' auk sikfast ' raistu ' stin ' aftiʀ ' uifast ' faþur ' sin '
Old Norse
Gyrið ok Sigviðr ok Sigfastr ræistu stæin æftiR Vifast, faður sinn.
English
Gyríðr and Sigviðr and Sigfastr raised the stone in memory of Véfastr, their father.
———
Jursta, Uppland, Sweden
U 623