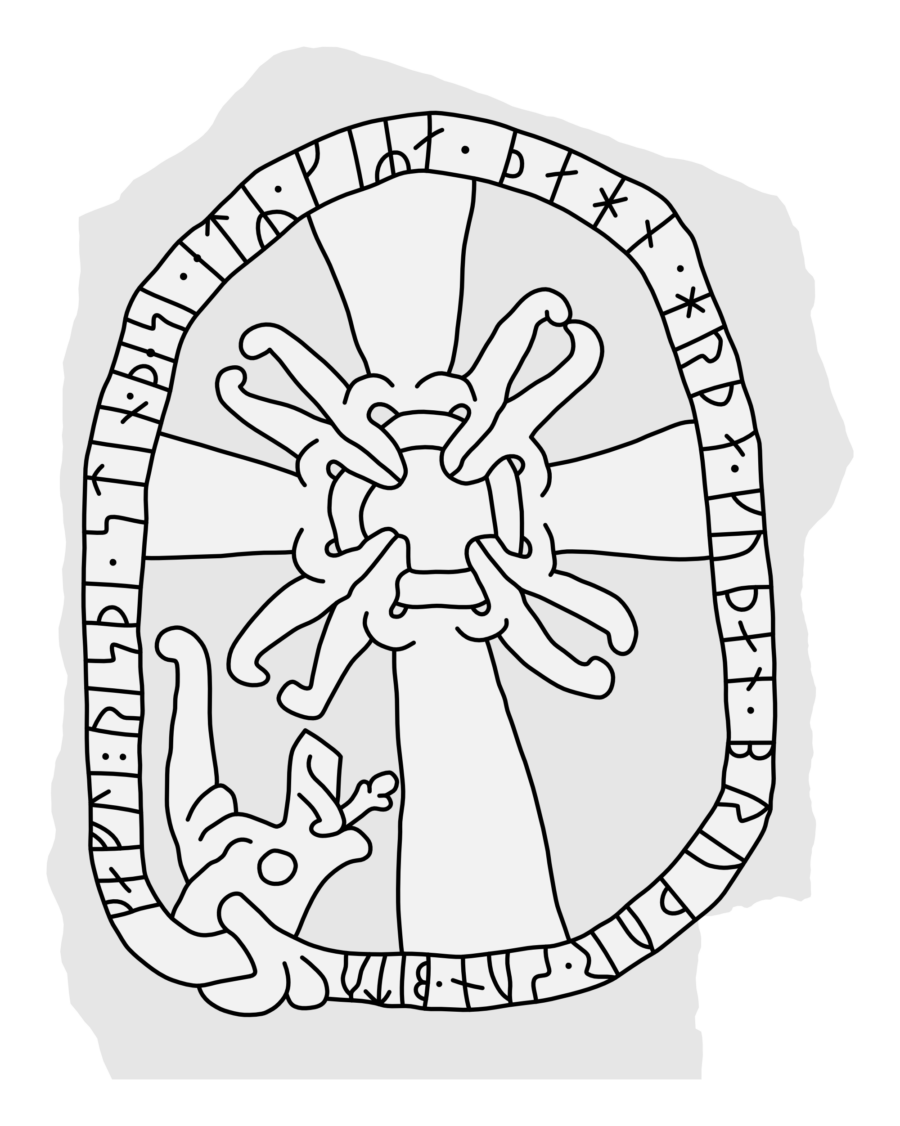 Runestone Vg 158
March 25, 2021
The carvings of the stone are in the runestone style Pr 1 (c. 1010-1040) pertaining to the Ringerike style.
The inscription is not signed.
The granite stone is c. 1,7/1,85 m tall and 1,35 m wide.
Runic inscription
The rune text begins at the head/tail end of the animal.
Runes
ᚴᛅᚠᛚᛁ ᛬ ᚱᛁᛋᚦᛁ ᛫ ᛋᛏᛁᚾ ᛫ ᚦᛂᛋᛁ ᛫ ᛂᛏᛦ ᛫ ᚴᛁᛦᛅ ᛫ ᚦᛅᚼᚾ ᛫ ᚼᚱᚦᛅ ᛫ ᚴᚢᚦᛅᚾ ᛫ ᛒᚱᚢᚦᚢᚱ᛫ᛋᚢᚾ ᛫ ᛒᛁᛏᚢ
Transliteration
kafli : risþi * stin * þesi * etʀ * kiʀa * þahn * hrþa * kuþan * bruþur*sun * bitu
Old Norse
Kafli ræisti stæin þennsi æftiR GæiRa, þegn harða goðan, broðursun 〈bitu〉.
English
Kafli raised this stone in memory of Geiri, a very good Thegn, 's brother's son.
———
Fänneslunda, Västergötland, Sweden
Vg 158