Style II D
July 18, 2018
The Anatomy of Germanic Art
The Anatomy of Style II D
This article is a work in progress and will be updated.
Sign up for the newsletter below to get notified when new content is published.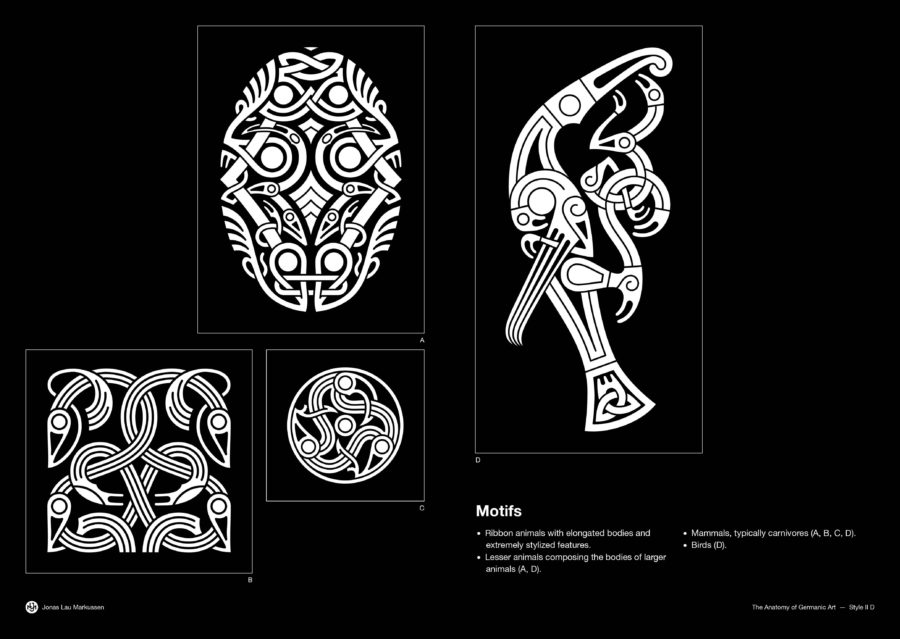 Motifs
Ribbon animals with elongated bodies and extremely stylized features.
Lesser animals composing the bodies of larger animals (A, D).
Mammals, typically carnivores (A, B, C, D).
Birds (D).
GemGem