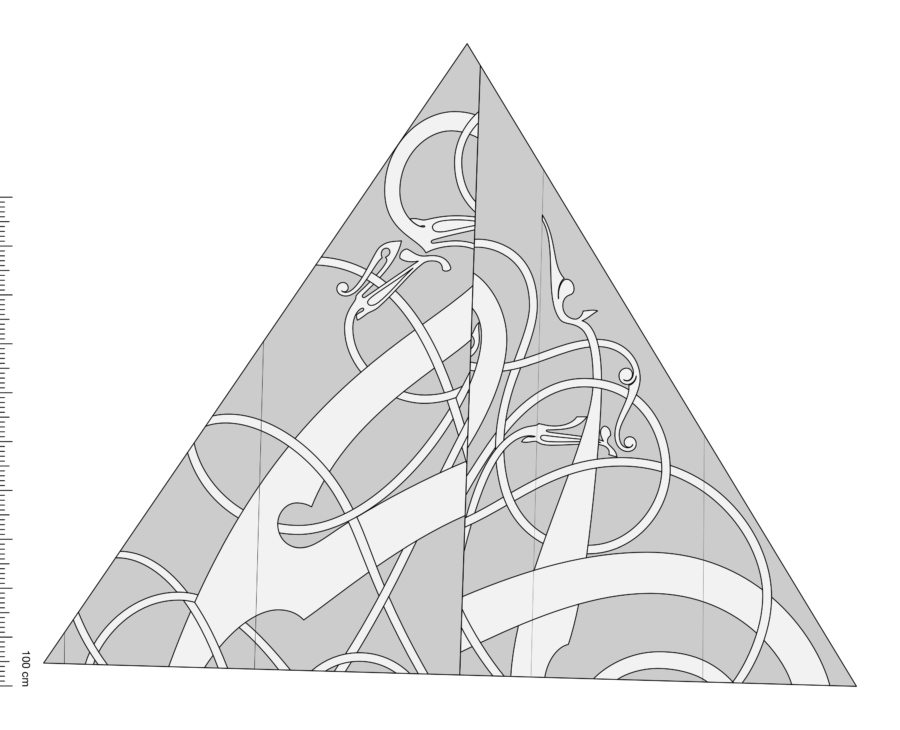 East Gable of the Urnes Stave Church
February 28, 2019
Reconstruction illustration of the eastern gable of the Urnes stave church displaying Urnes style carvings in low relief.
The east gable of the present stave church from c. 1135 is a juxtaposition of two repurposed pieces taken from the gable of a previous church built sometime after 1070.
The original gable must have been much larger as it is evident that the decoration has been heavily cropped when it was repurposed. The fact that a chunk of the imagery between the two parts is missing and the misalignment of the two pieces further points to the original gable being larger in size.
Shown in the image below is an illustration, based on the work of Knud J. Krogh, of how the two pieces may have been laid out inside the larger original gable.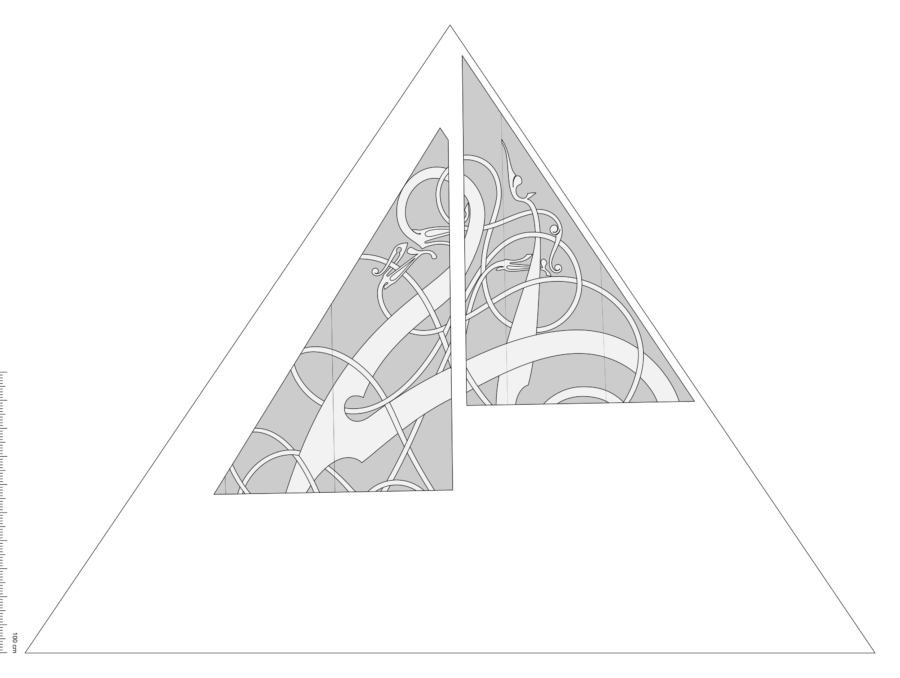 ———
Urnes, Sogn og Fjordane, Norway.