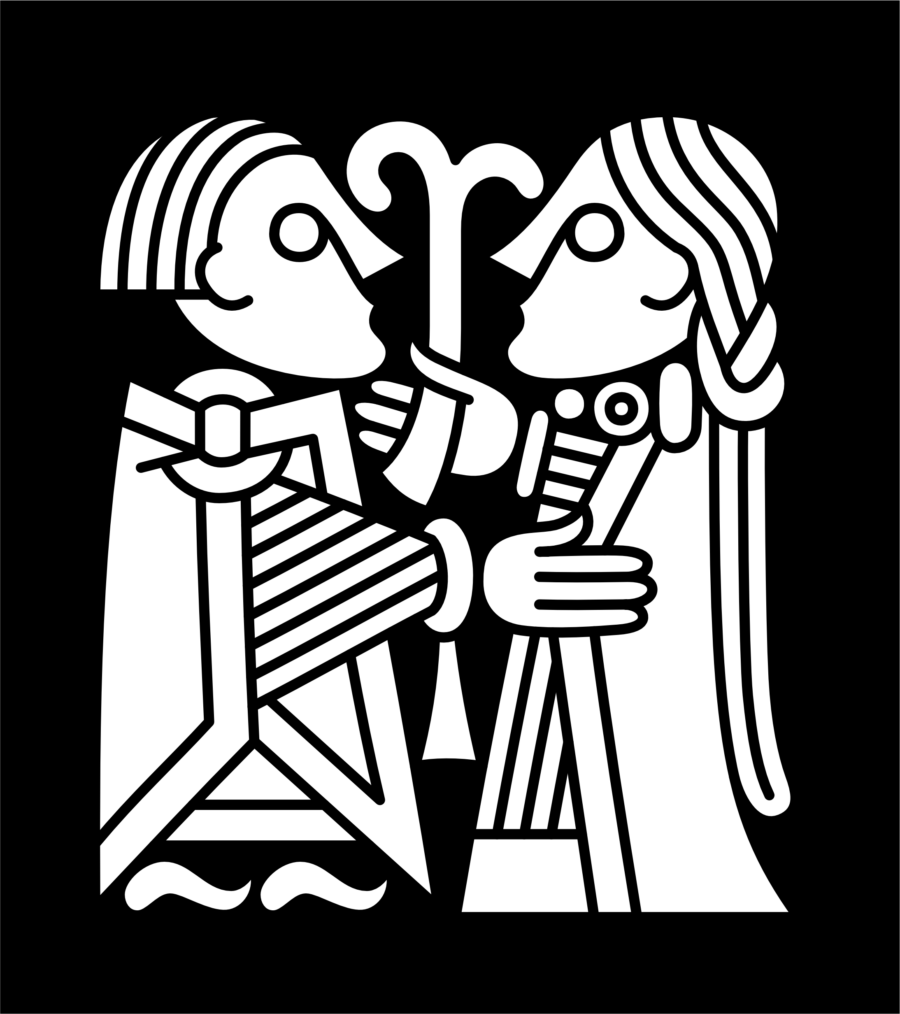 Gold Foil Figure Man-woman Pair
July 21, 2022
The illustration displays some of the common characteristics among the figures depicted on the Gold Foil Figures.
It has been proposed that the Gold Foil Figure pairs represent a sacred wedding, hieros gamos, similar to that of Gerd and Freyr, with references to fertility and regeneration.
The Gold Foil Figures are contemporary with Style II B (c. 550–650) and display many of the same style characteristics.
Learn more about the Gold Foil Figures