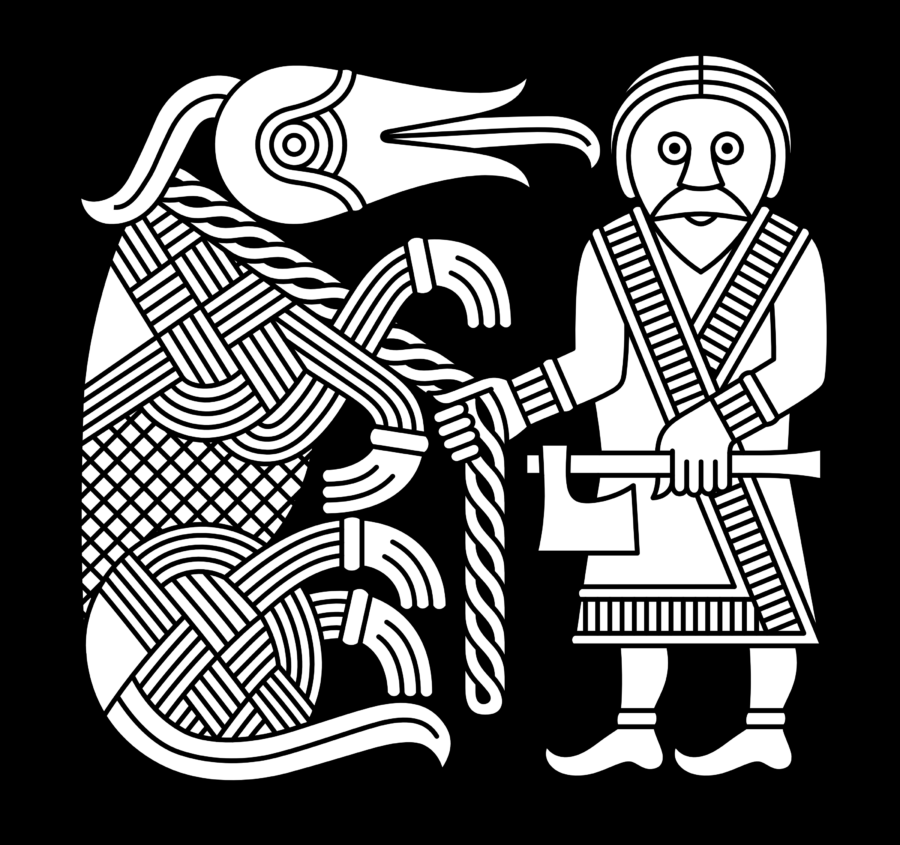 Helmet Plate Man with a Beast on a Leash
September 8, 2022
The illustration displays some typical characteristics of the motifs on the helmet plates.
This motif seems to be directly related to a similar common motif of a man flanked by two beasts. There is a clear power struggle between man and beast in both motifs. But in this case, the man has clearly defeated and fettered the animal rendering it immobile with its limbs tied up in knots. In one hand, he is holding a rope tied to the neck of the animal, and in the other, an axe.
In both motif types, the beast's mouth is pointed at the man's ear as to deliver a message. Open mouths and tongues are directly linked to the performance of magic. In the present case, the magic nature of the oral delivery is underscored visually by the beast's extended tongue.
These scenes could be interpreted as the moment a person gains shape-shifting powers from a beast he has fought and defeated, forcing it to transfer its animalistic powers to him.
The helmet plate designs are contemporary with Style II B (c. 550–650) and display many of the same style characteristics.