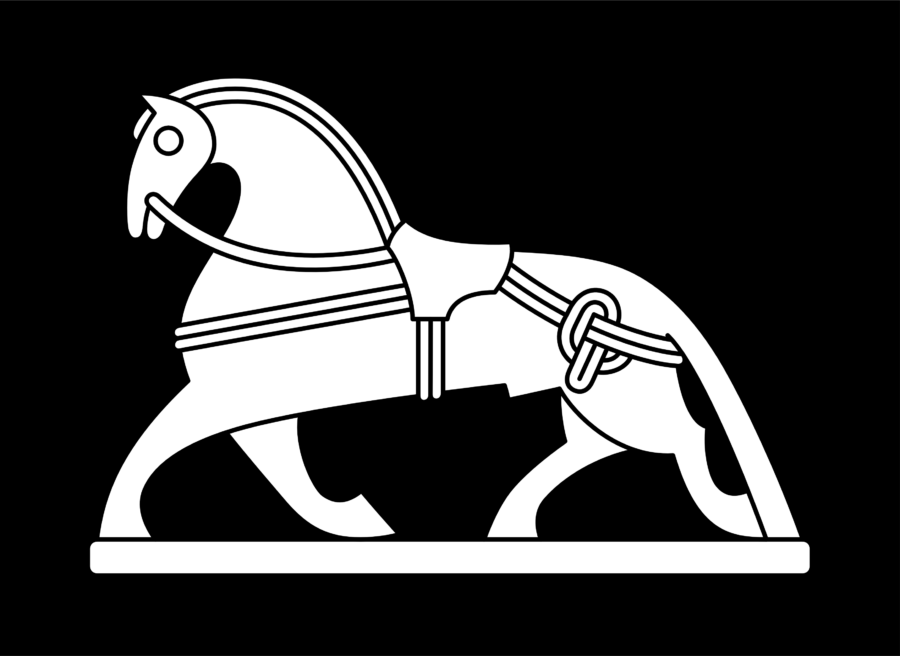 Horse with Tack
October 6, 2022
This illustration displays some typical characteristics of figurative motifs from early Medieval Scandinavia.
Horses are obviously a common motif both in Germanic Iron Age and Viking Age art, from the C-bracteates to the runestones.
They are most often mounted, but they do also occur riderless, usually pacing and either with or without tack.
A horse featuring tack and saddle is significant, as it marks it specifically as a trained steed and presumably a warrior's horse.
Male horses have been shown to be preferred for burial sacrifice in the Viking age, and the male gender of a horse figure is often explicitly indicated by its genitals.
The type of single horse motif shown here may have Carolingian influences, though horse depictions were common throughout Europe, including Scandinavia.