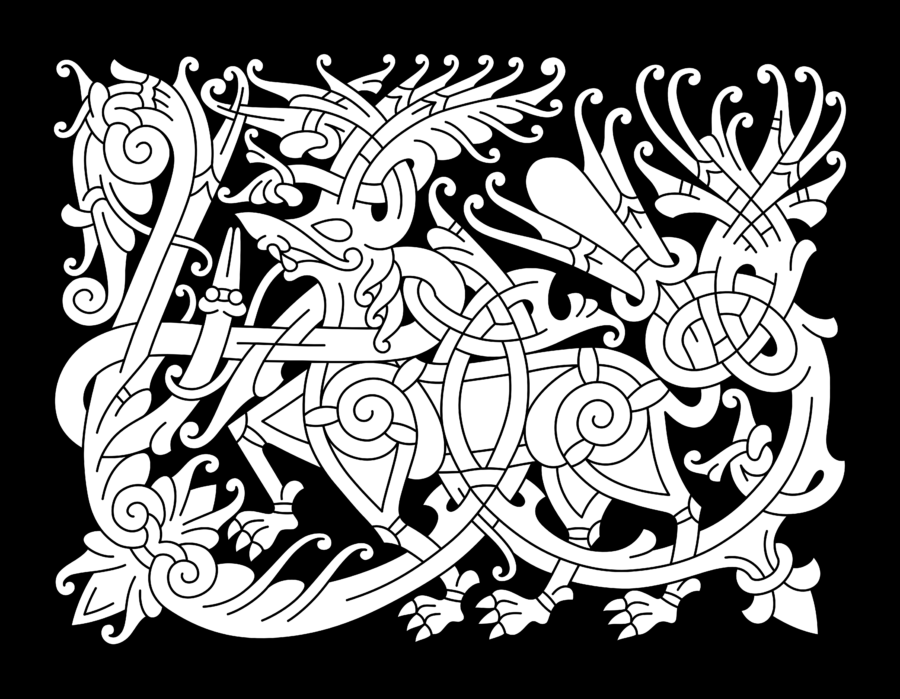 Ringerike Style Great Beast
December 1, 2022
The iconic Ringerike-style great beast motif comprises a lion or wolf-like creature engaging in conflict with a serpent and a vine wrapped around its body. The motif is known originally from the greater Jelling stone. It is a popular design throughout the late Viking Age and featured on numerous runestones throughout Scandinavia.
How to Create Viking Art
Do you want to create designs like the great beast motif above? Then the Ringerike Style Essentials course is for you.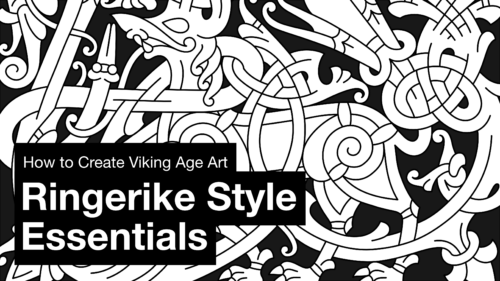 Skip the steep learning curve and master the Ringerike style quickly. All the essential principles and concepts necessary to recreate the style are condensed into bite-sized lessons to get you up to speed in no time. ​ You will learn how to create the iconic great beast motif based on an analysis of the many historical examples of Ringerike-style designs. In the process, you'll get familiar with the style variations to personalise your design while keeping in line with the original principles. ​
The course is available as a handy e-book version and an online video course.
What You'll Learn
How to create knotwork patterns.
The essential characteristic features and shapes of the style.
How to create variations of the features to personalise your design.
How to analyse historical references and sample from them.
How to create an authentic design from start to finish.