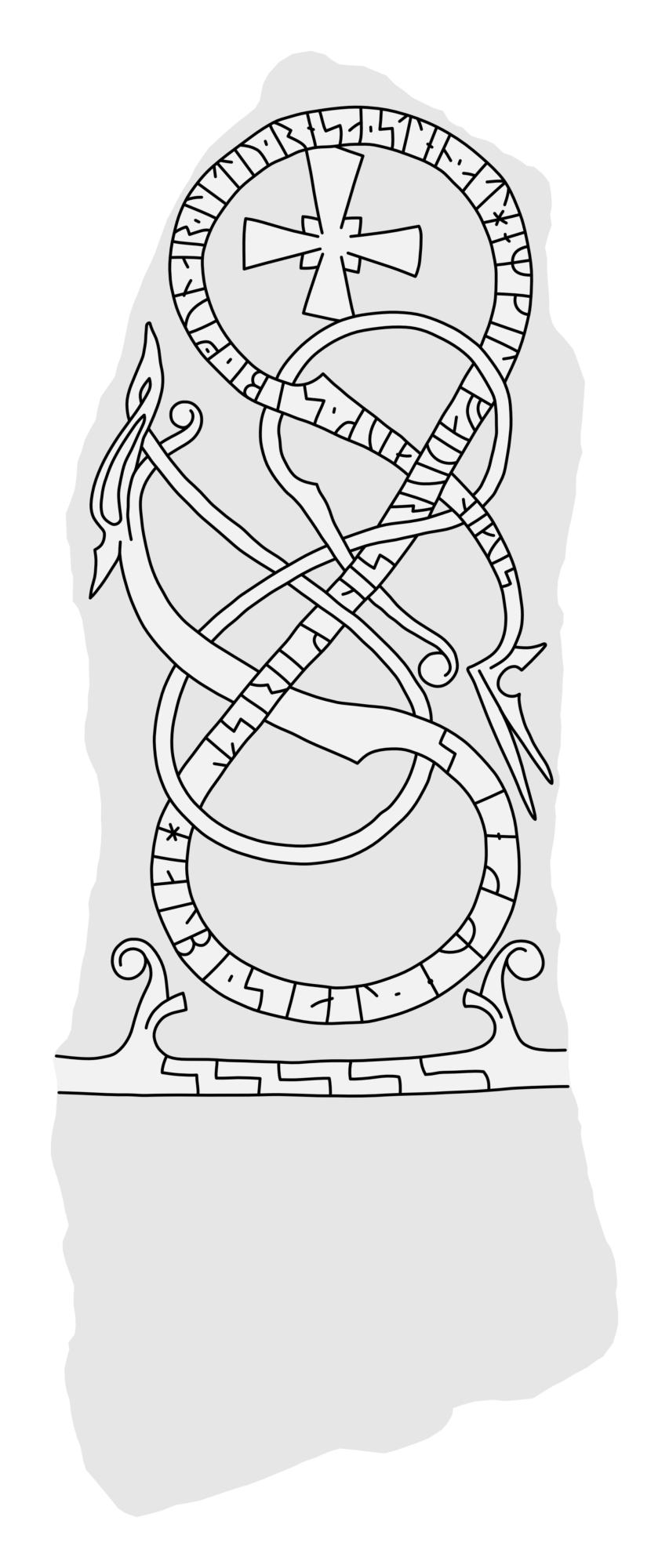 Runestone U 1122
February 25, 2021
The carvings of the stone are in the runestone style Pr 4 (c. 1070-1100) pertaining to the Urnes style.
The inscription is not signed.
The granite stone is c. 2,15 m tall and 0,9 m wide.
Runic inscription
The rune text begins at the tail end of the animal.
Runes
ᛋᚢᛆᛁᚿ ᛆᚢᚴ ᛫ ᛋᛁᛒᛁ ᛫ ᚵᚢᚿᛆᚱ ᛫ ᛚᛁᛏᚢ ᛫ ᚱᛂᛋᛆ ᛫ ᛋᛏᛂᚿ ᛫ ᛆᛏ ᚼᛂᛘᚴᛁᛚ ᚠᛆᚦᚢᚱ ᛋᛁᚿ ᚴᛁᚱᛁᛋᛏ ᚼᛁᛆᛚᛒᛁ ᛫ ᛋᛁᛆᛚ ᛫ ᛂᛘᚴᛂᛚᛋ
Transliteration
suain auk ' sibi ' gunar ' litu * resa ' sten ' at hemkil faþur sin kirist hialbi ' sial ÷ emkels
Old Norse
Svæinn ok Sibbi, Gunnarr letu ræisa stæin at Hæmkel/Hæimkel, faður sinn. Krist hialpi sial Hæmkels/Hæimkels.
English
Sveinn and Sibbi (and) Gunnarr had the stone raised in memory of Hemkell/Heimkell, their father. May Christ help Hemkell's/Heimkell's soul.
Notes
The stone is raised by three brothers in memory of their father.
———
Stavby, Uppland, Sweden
U 1122