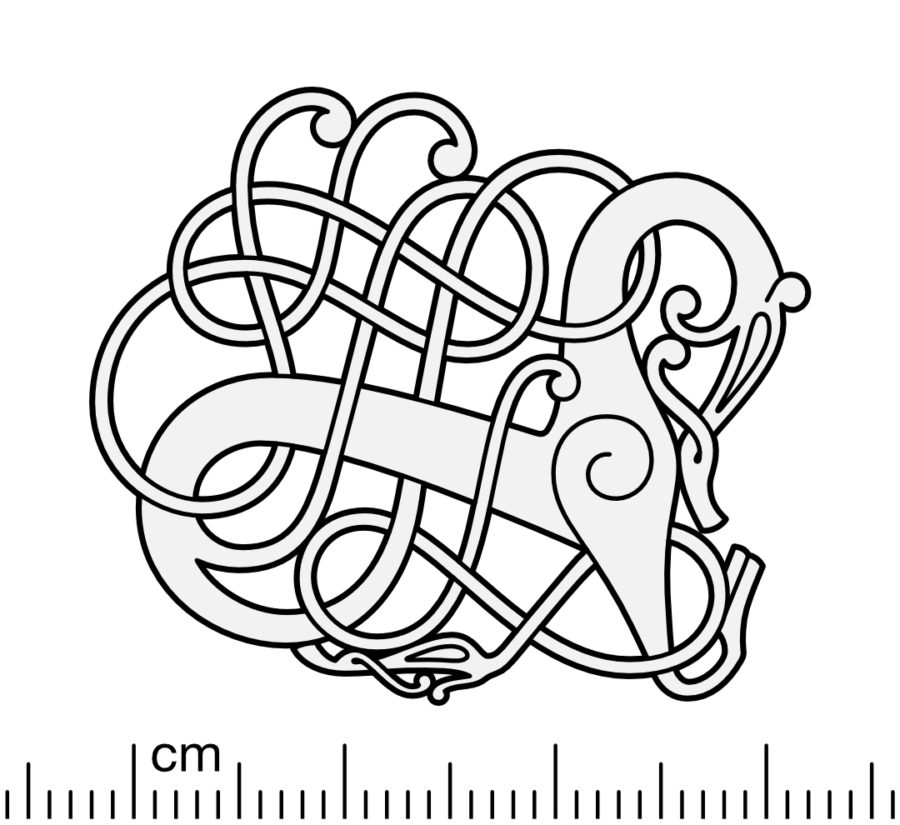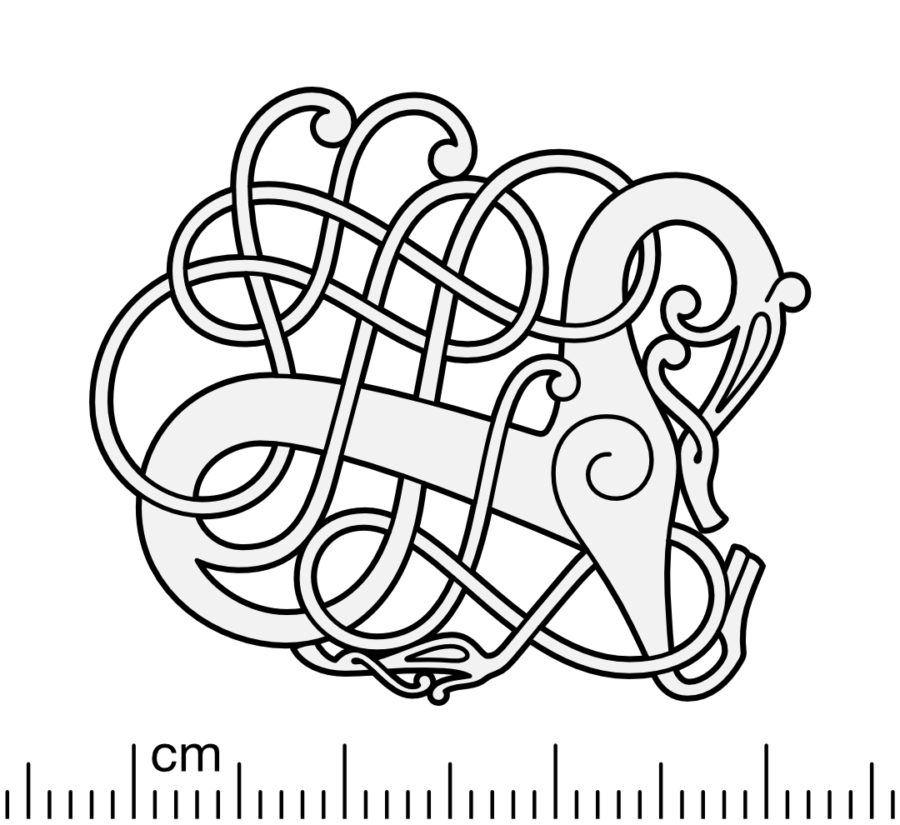 The Lindholm Høje Brooch
November 1, 2018
Illustration of the silver Urnes style openwork brooch from Lindholm Høje, Denmark.
The Lindholm Hills is a major Viking Age burial site and settlement situated to the north of the city of Aalborg.
The brooch displays 'the Great Beast' motif: a larger animal intertwined by a lesser serpent, which is an extremely common motif in the Urnes style.
———
Lindholm Høje, Jutland, Denmark
Nationalmuseet (The National Museum of Denmark)
ÅHM1937