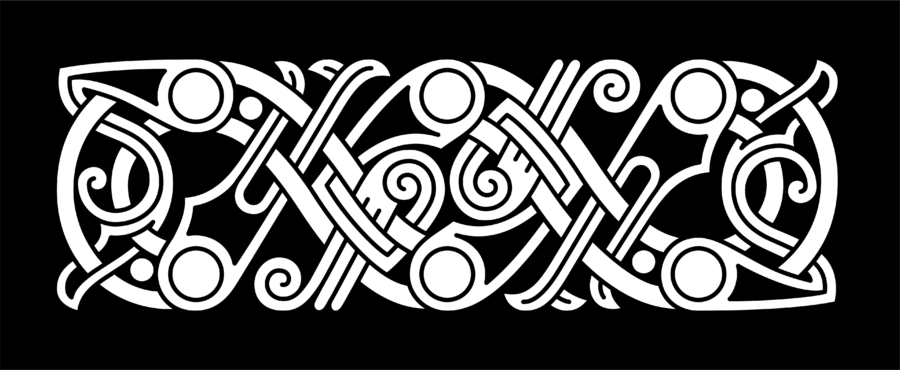 Two Intertwining Animals in Style II C
September 13, 2018
Whole S-shaped animals biting their own neck and 'gripping' each other's ribbon-bodies with their hind-legs.
The mix of open leaf-like front-feet and frond-toed hind-legs is typical for the style and a continuation of features of the preceding style II B. It is often necessary to take a closer look to distinguish the hips from heads as they are executed in a very similar matter.
This type of motif is found throughout Scandinavia but especially prevalent in the eastern regions.
Check out the article on Style II C here: