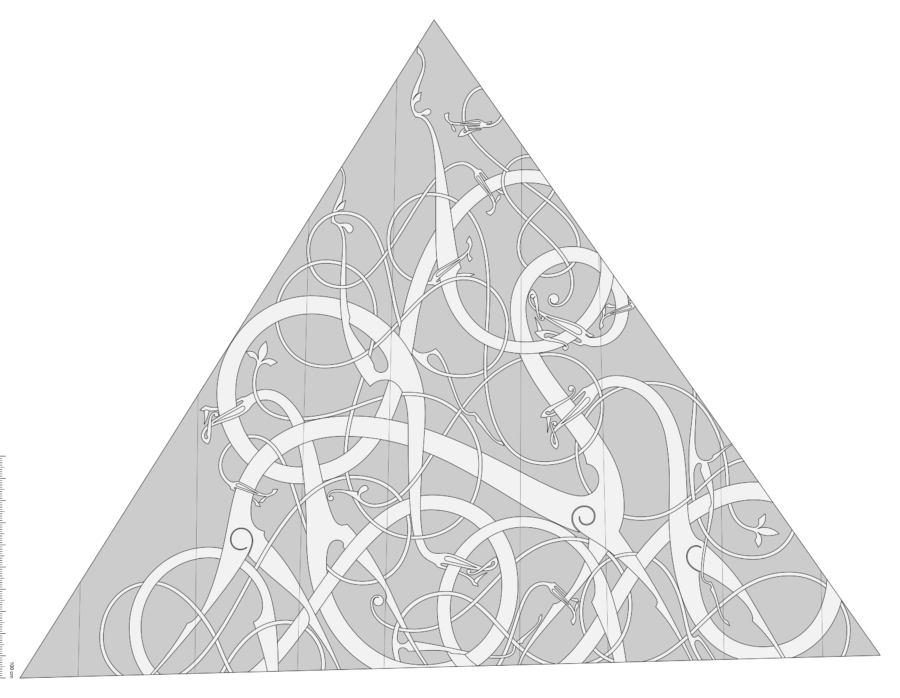 West Gable of the Urnes Stave Church
March 7, 2019
Reconstruction illustration of the western gable of the Urnes stave church displaying Urnes style carvings in low relief.
The west gable of the present stave church from c. 1135 has been repurposed from the west gable of a previous church built sometime after 1070.
The imagery has been cropped slightly to fit the dimensions of the present church, most notably at the right side and at the bottom.
———
Urnes, Sogn og Fjordane, Norway.