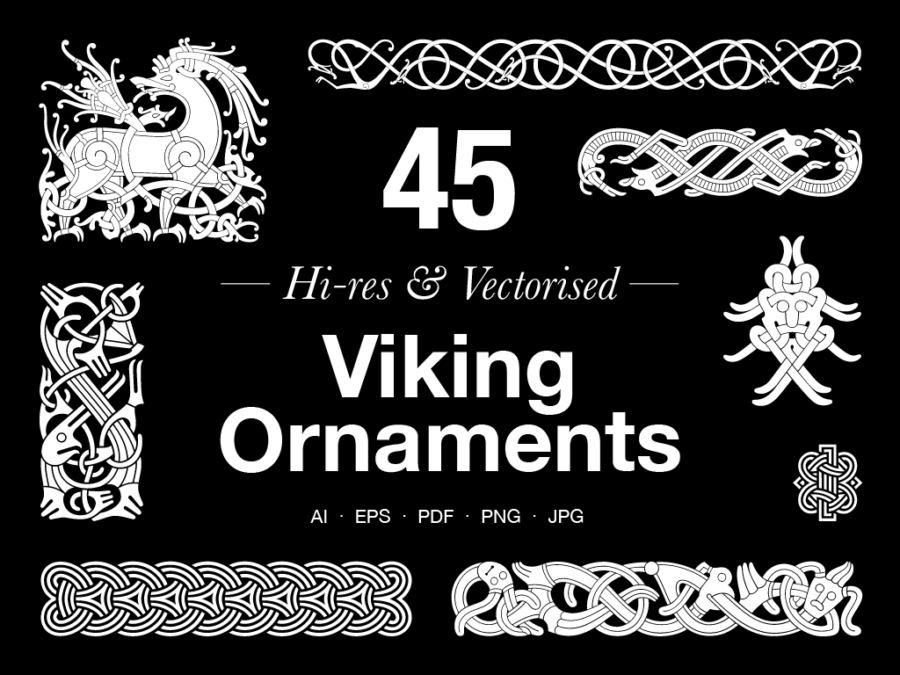 Viking Ornaments
A set of 45 editable vector and Hi-res graphics
From the Anatomy of Viking Art Series
All the designs are based on the principles and characteristics of the actual Viking Age art styles of ornaments from artefacts found predominantly in Scandinavia from c. 750 – 1125.
The designs include motifs in Broa (style E), Oseberg, Borre, Jelling, Mammen, Ringerike and Urnes style.
The motifs were originally created as part of a series of articles describing the characteristics and construction of the individual stylistic periods of Viking Age art.
The graphics set is available either for personal or commercial use.
If you find my work valuable please name a fair price. By purchasing these graphics you support my continued work. Thanks to you, I'll be able to keep sharing the knowledge about the Vikings and Viking Age art for free.
What's in the package
All 45 designs are available as
Vectorised EPS files.
Vectorised Adobe Illustrator files.
Vectorised PDF files.
Hi-res JPG files min. (white motif on black background).
Hi-res PNG files min. (white motif on transparent background).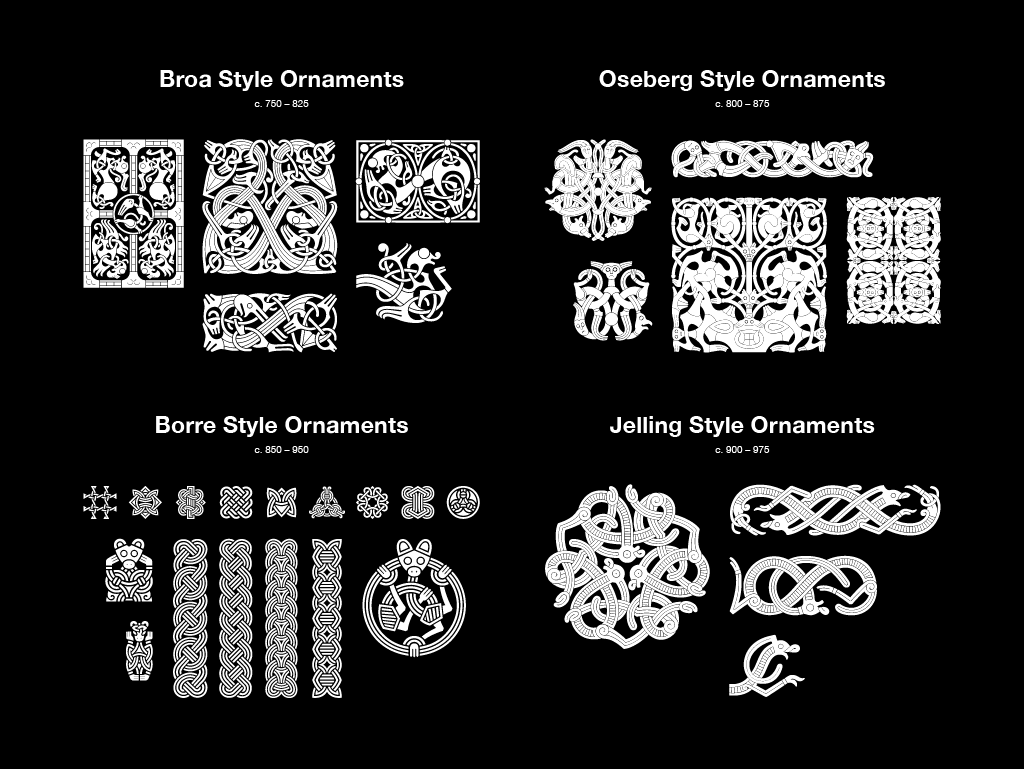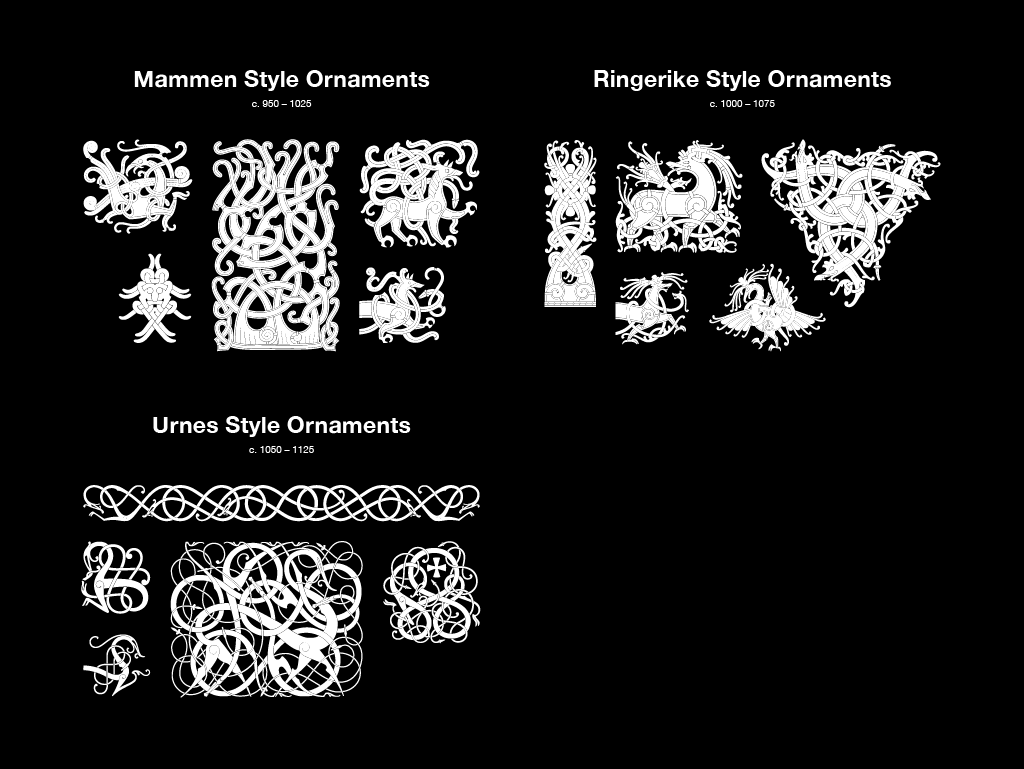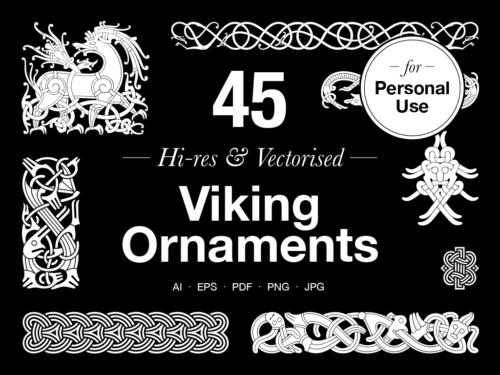 Personal use
$0+
Suggested price: $5
You can:
Use the designs in any way you want for your personal project.
Share it with your friends.
Use it for non-profit and educational purposes if you provide attribution (Jonas Lau Markussen).
You can't:
Use it for any products made for selling.
Use it for any projects for which you earn any kind of commission.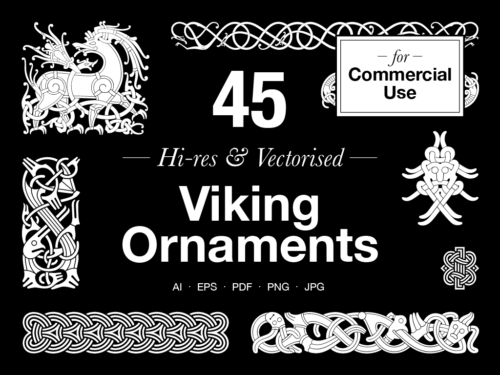 Commercial use
$5+
(+VAT)
Suggested price: $15
You can:
Use it for any commercial project or product.
You can't:
Resell the files as is in any way (without applying them to your project or product).
GemGem GemGem
GemGem
GemGem
GemGem GemGem
GemGem GemGem GemGem
GemGem GemGem GemGem GemGem GemGem GemGem
GemGem GemGem GemGem GemGem GemGem
GemGem GemGem
GemGem GemGem GemGem GemGem GemGem
GemGem
GemGem
GemGem
GemGem
GemGem GemGem GemGem
GemGem
GemGem
GemGem
GemGem
GemGem
GemGem
GemGem
GemGem
GemGem
GemGem
GemGem
GemGem
GemGemGemGem
GemGem